Featuring a wealth of stunning photographs by Laziz Hamani, this monumental volume encompasses a complete chronology of Christian Dior's haute couture creations, from the seminal premiere Spring Summer 1947 collection famously dubbed the "New Look", to the final elegantly streamlined Fuseau line presented for Fall-Winter 1957.
"Individuality will always be one of the conditions of real elegance." ~ Christian Dior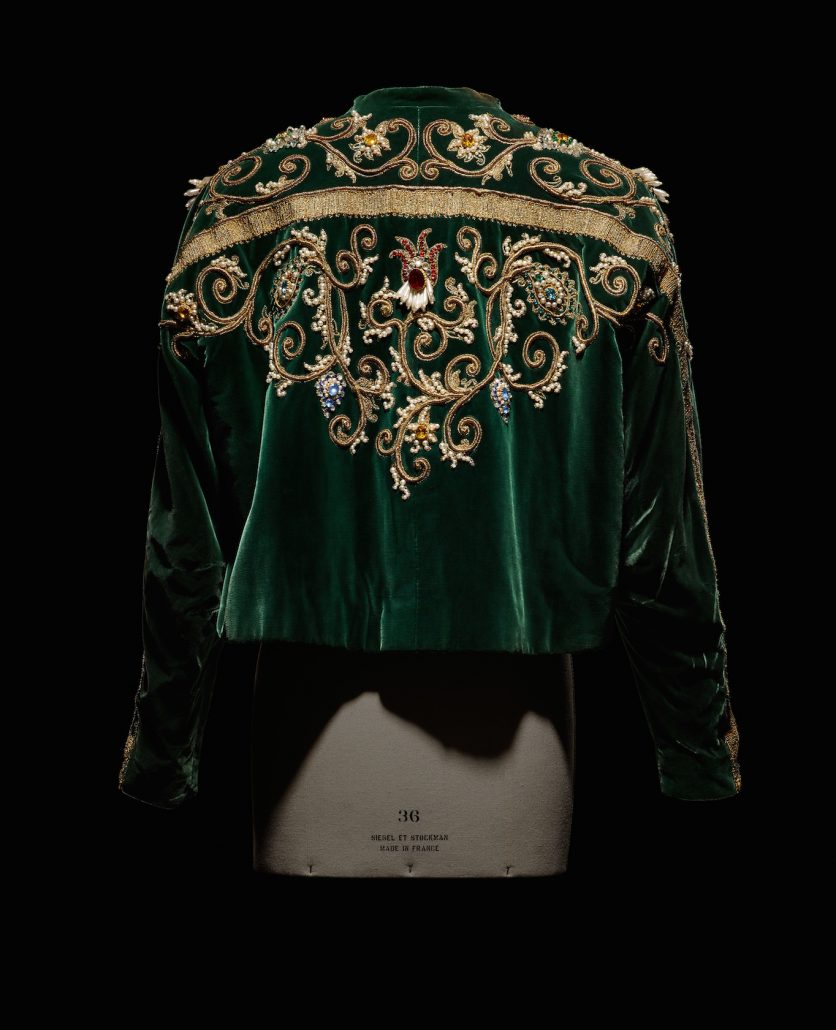 1948 Negus jacket in emerald silk velvet embroidered with gold thread and paste gemstones, worn by Mrs. Claire Newman, haute couture Autumn-Winter 1948, Ailée line. Dior Héritage collection, Paris. Photo © Laziz Hamani

1952 Palmyre evening dress in ice blue satin acetate embroidered with oriental-style floral motifs and palmettes in silver metallic thread, paste gemstones, beads, and sequins, haute couture Autumn-Winter 1952, Profilée line. Dior Heritage collection, Paris. Photo © Laziz Hamani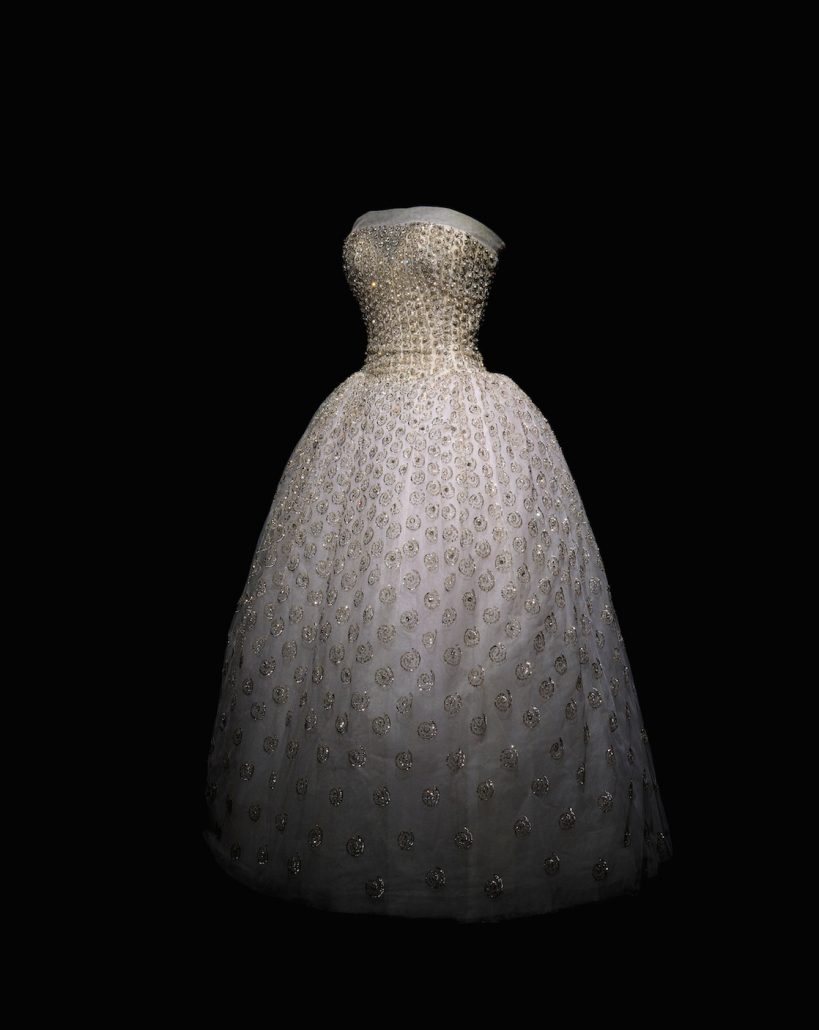 1954 Nuit Lumineuse strapless evening dress in layered ivory silk tulle embroidered with spiral motifs in paste gemstones and silver sequins, haute couture Spring-Summer 1954, Muguet line. Chicago History Museum collection. Gift of Mrs. Thomas Hart Fisher (Ruth Page), (1969.934). Photo © Laziz Hamani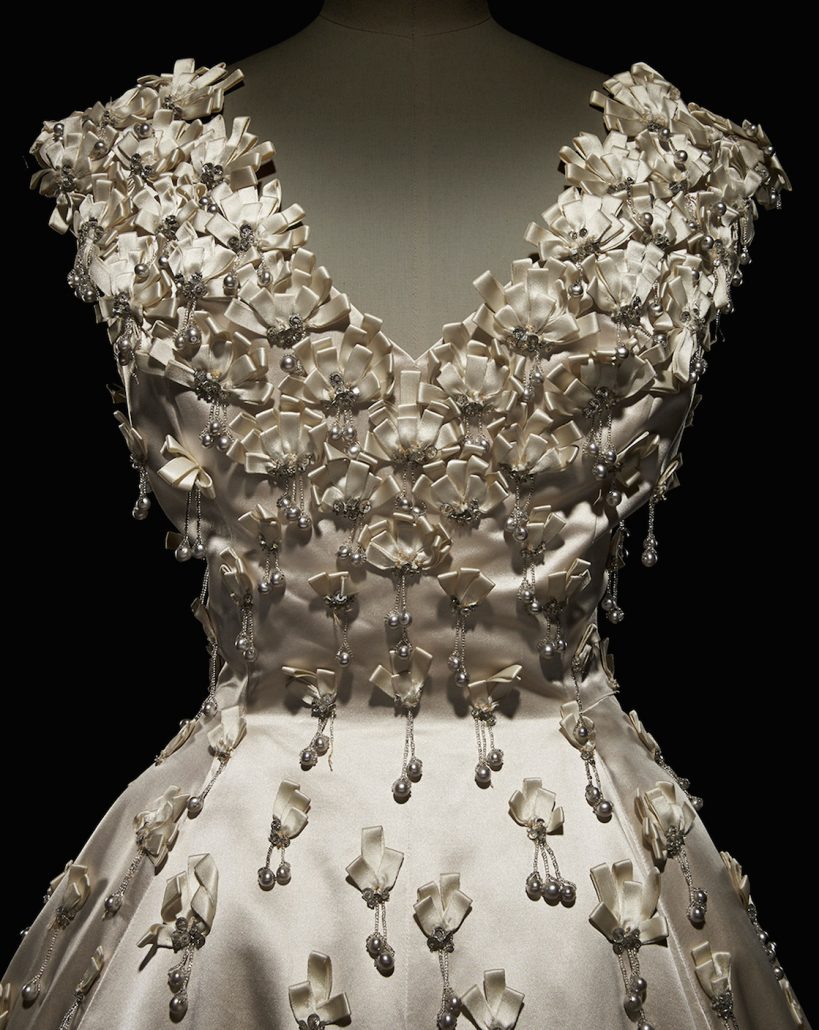 1955 Première Soirée ball gown in white acetate satin embellished with bows, paste gemstones, and gray bead pendants, worn by actress Geneviève Page, haute couture Autumn-Winter 1955, Y line. Palais Galliera, City of Paris Fashion Museum collection. Gift of Mrs. Geneviève Page (GAL1970.93.2). Photo © Laziz Hamani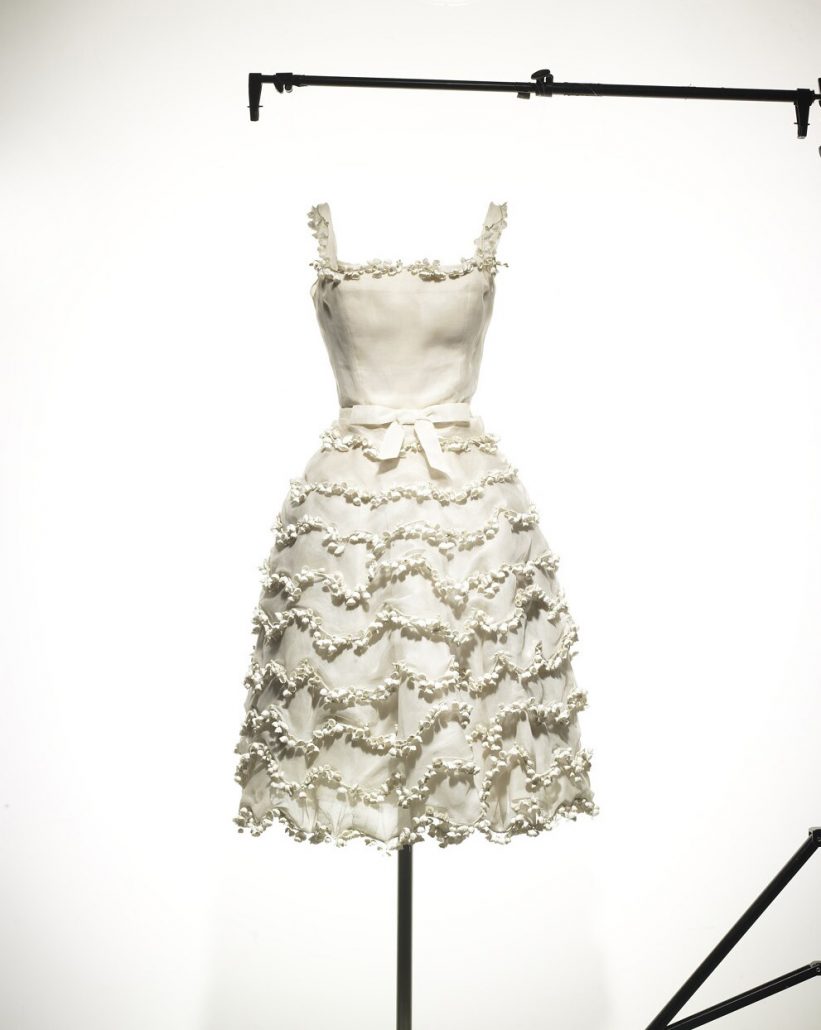 1957 Muguet short evening dress in white organdy embroidered with lily of the valley motifs, worn by Francine Weisweiller, haute couture Spring-Summer 1957, Libre line. Dior Héritage collection, Paris. Photo © Laziz Hamani.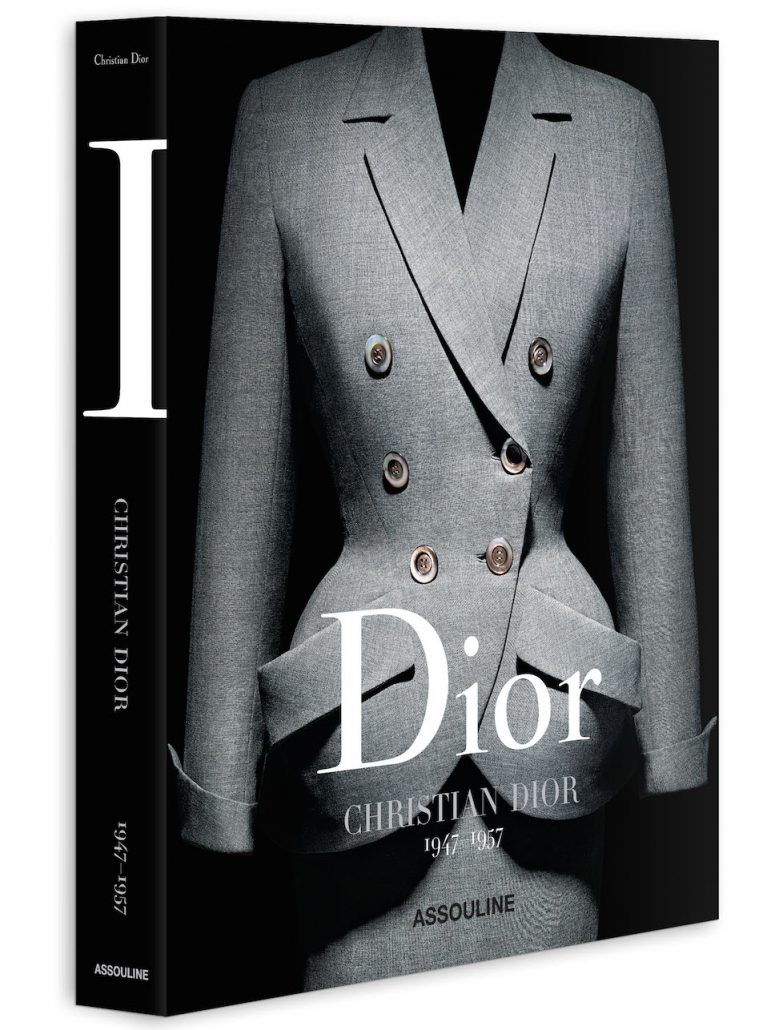 Dior by Christian Dior, 1947-1957. Text by Oliver Saillard. Photography by Laziz Hamani. Publisher: Assouline Size: 30 x 37 cm, 504 pages, 345 photographs. Languages: French, English and Chinese Release date: 5 December 2016
Maison Assouline 196A Piccaddilly London W1J 9EY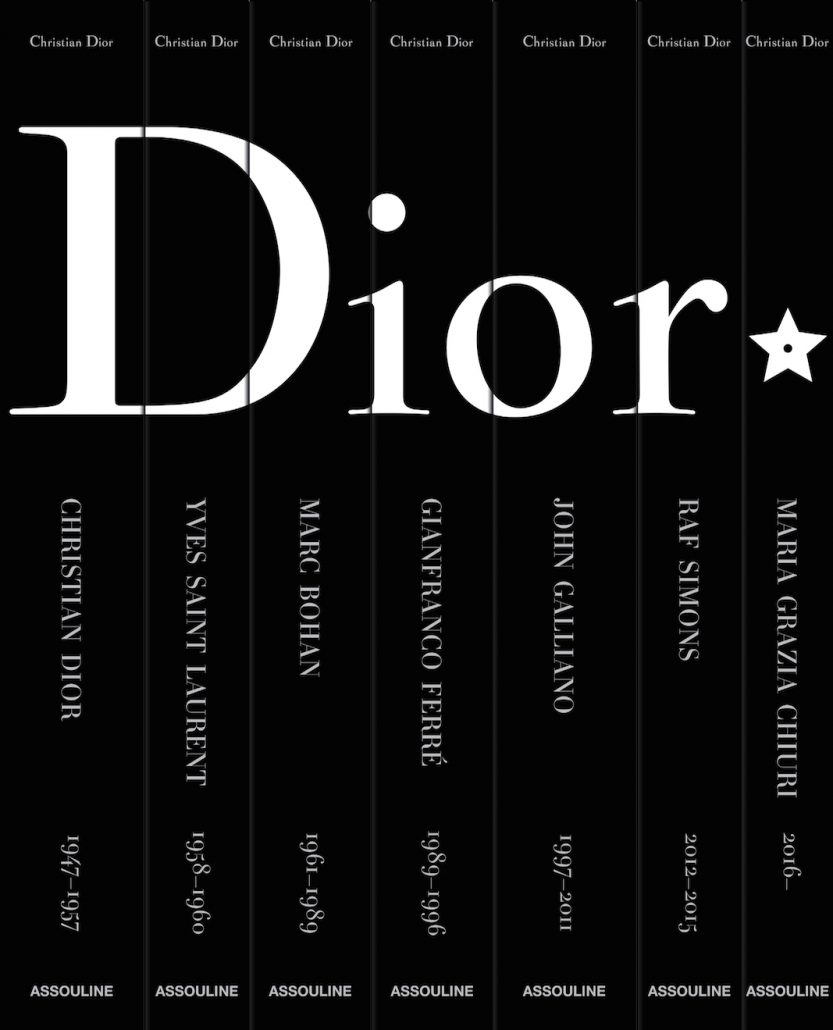 The seven volumes of the series devoted to each designer of the House of Dior.