Chopard Fleur d'Opales ring in rhodiumed 18ct white gold and titanium set with diamonds, Demantoid garnets, yellow sapphires, tsavorites and featuring a 14cts white opal.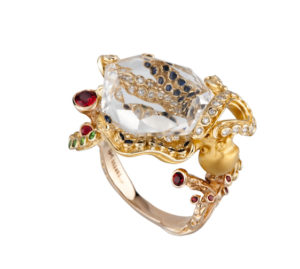 Carrera y Carrera Coral ring in 18ct yellow gold and rose gold with crystal rock, garnets, blue sapphires and diamonds.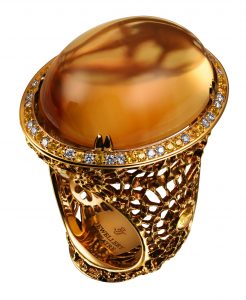 The Jewellery Theatre Yellow gold ring set with 1 citrine, diamonds and yellow sapphires.