Cover:
FEI LIU  White Russian nephrite has been carved into the shape of a horse's head and white gold and diamonds have been used to transform it into a magnificent unicorn brooch, with a wild, flowing, articulated mane that moves in sync with its wearer.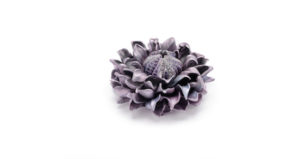 HEMMERLE The avante-garde Munich jeweller returned this year with a collection made from aluminium that included this Clematis brooch that has been heat treated to turn the metal purple, and embellished with a white gold bud set with sapphires and diamonds.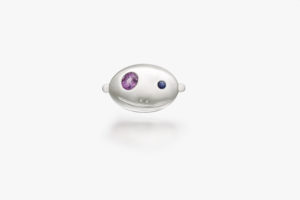 OPENJART With a stylish nod to science fiction, this cutesy white gold Android-Boi brooch from the Russian-Thai brand has been formed in the image of a boyish robot, with a sweet asymmetrical smile and eyes made with a 0.12ct blue sapphire and a 1.35ct violet spinel.


VICKY LEW This ultra-modern palladium and 18ct and yellow gold brooch is an optical illusion – viewed straight on it looks like a simple grid of palladium lines dotted with sapphire, topaz, spinel and smoky quartz, but turn it side on and a bird in flight emerges.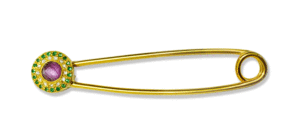 DINNY HALL The plight of the Suffragettes inspired the design of this gold vermeil brooch, which is set with amethysts, diamonds and tsavorites to represent the movement's colours of purple for dignity, white for purity and green for hope.
By Rachael Taylor