Cover:
AUTORE A classic single South Sea pearl pendant from the Metropolitan collection is given an architectural twist by transforming the rose gold setting into a miniature, precious version of the Eiffel tower, set with 35 round brilliant brown diamonds.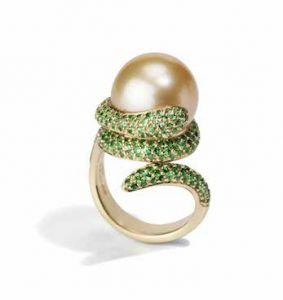 UTOPIA A serpentine swirl of green tsavorites set in gold wraps around a golden pearl to create the stand-out ring from the Eden collection, which is inspired by the meeting of earth and sea.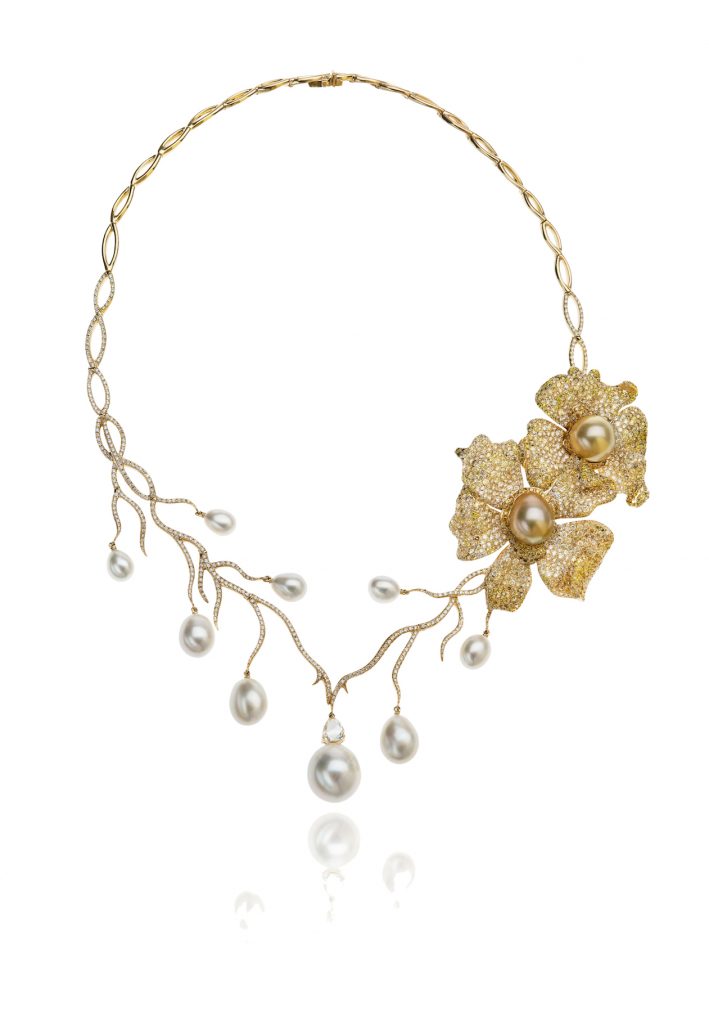 AUTORE Golden pearls set within dazzling bejewelled flowers provide a rich contrast to the bright and light lustre of the white pearls at the tips of the creeping diamond vines of this collier.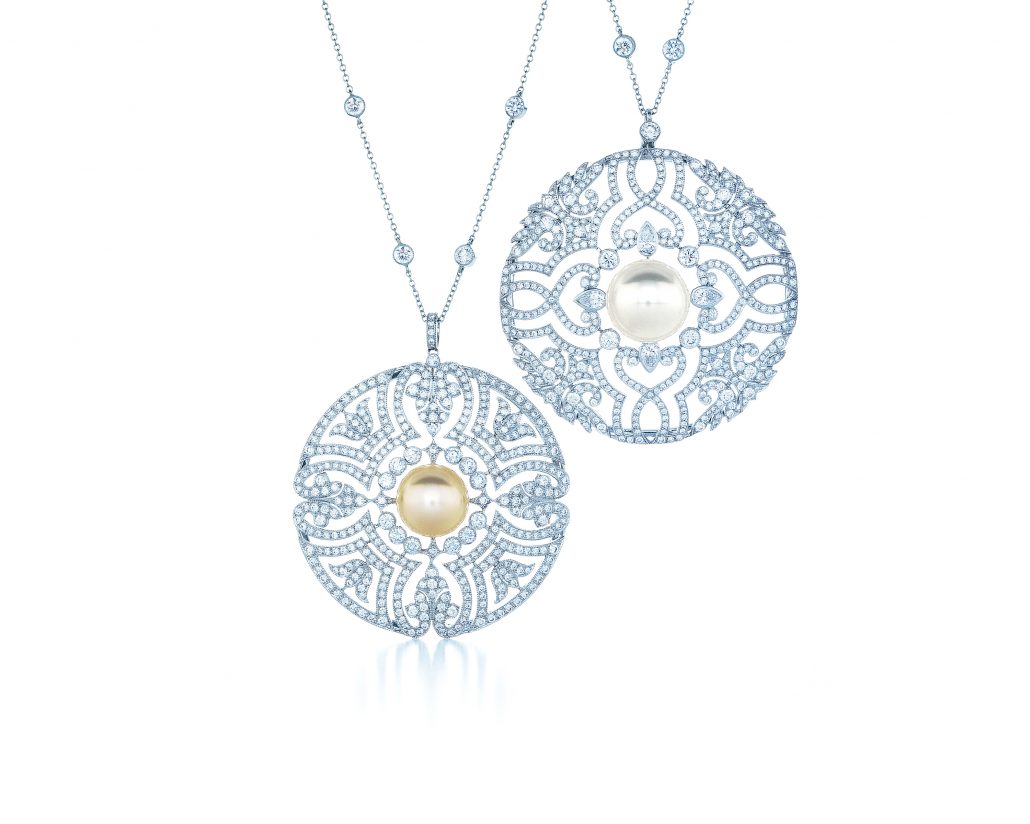 TIFFANY & CO Art Deco was the inspiration for this intricately detailed platinum and diamond pendant, which has at its centre a perfectly round and luxuriously lustrous golden South Sea pearl.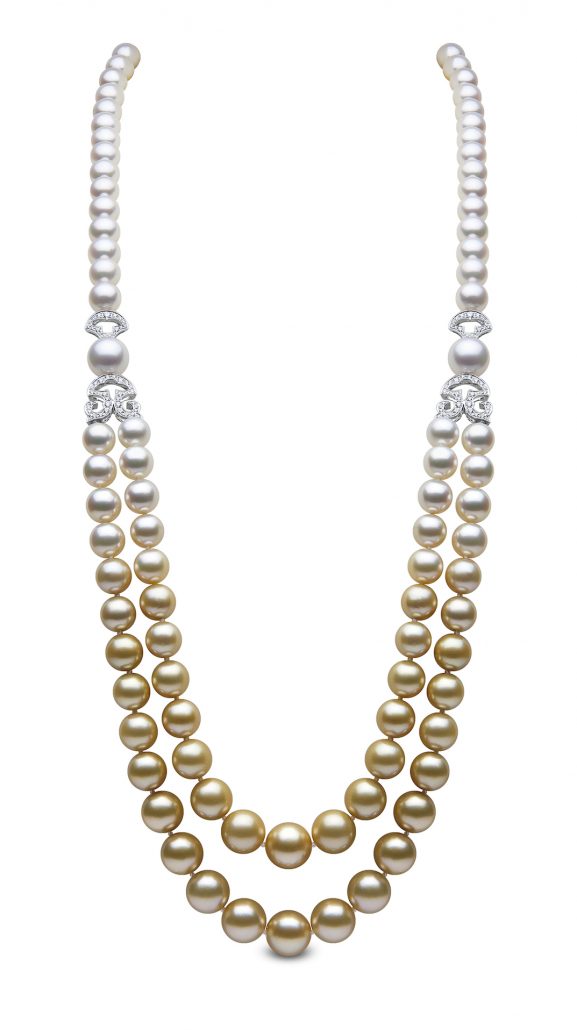 YOKO LONDON Blending colours of pearls into one another has become something of a brand speciality at Yoko, and this white and golden pearl necklace is a wonderful example of just how well it can work.
By Rachael Taylor