Wallace Chan at New York TEFAF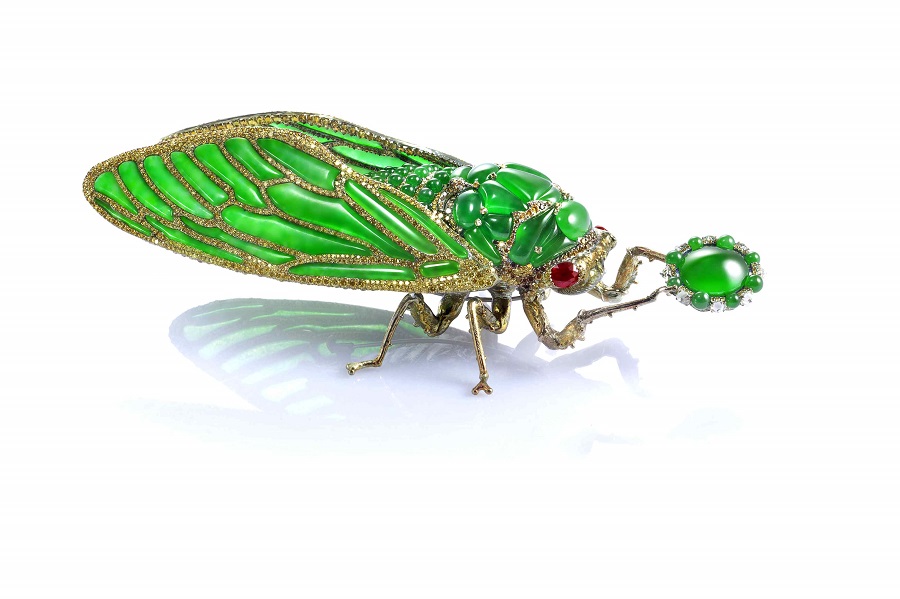 Brooch and Sculpture Stilled Life 3 Wallace Chan's 40-plus jewellery masterpieces and a 2.2-metre tall titanium-gemstone peony sculpture received high praises from the U.S. media, collectors and museum curators. His innate skill, artistry and craftsmanship turned him talk-of-the-fair. "I enjoy the energetic city vibe here and value the direct communications with New York's cultivated, outspoken art lovers. When curating for this exhibition, my inspiration came from the ever-relevant and culturally boundless beauty of the universe. The viewers' resonance has realised and completed my vision", Chan said about his first exhibition in New York.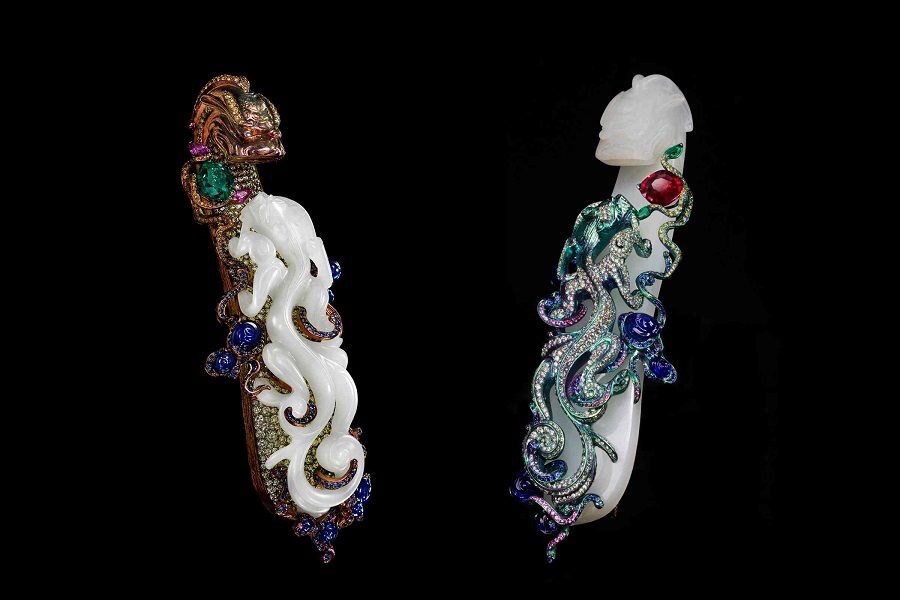 Brooches A Tale of Two Dragons During the fair, a series of cultural programs were held for experts to share insights on trending art topics. Wallace Chan was invited to speak at the
Global Art Networks: Digital versus Physical
panel discussion to share his experiences engaging in both the physical and the digital worlds during the course of his 4-decade creative life. Other speakers included Carrie Barratt, Deputy Director of Metropolitan Museum of Art; Rob Weisberg, CEO of invaluable; and Dino Tomasso of Tomasso Brothers Fine Art. The panel discussion was moderated by Marion Maneker, Publisher and Art Market Monitor.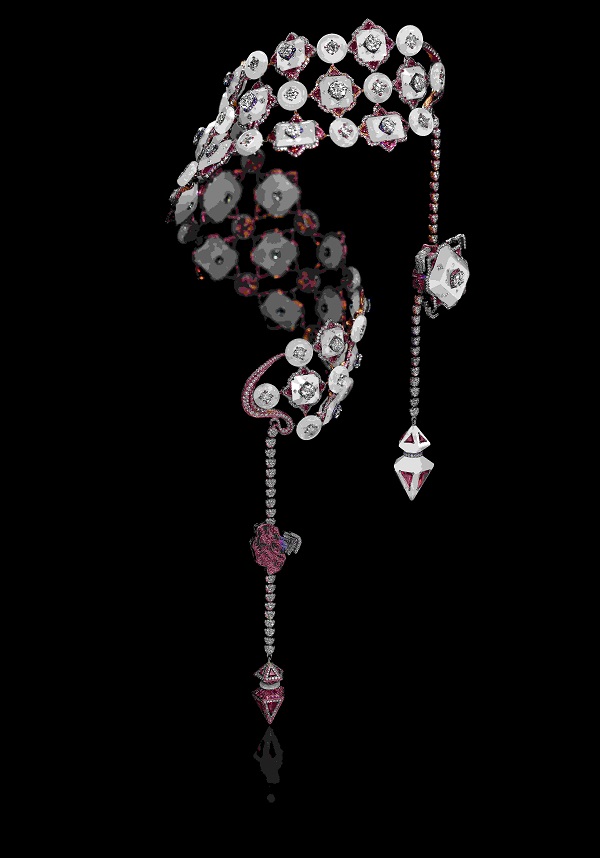 Necklace Damask Silk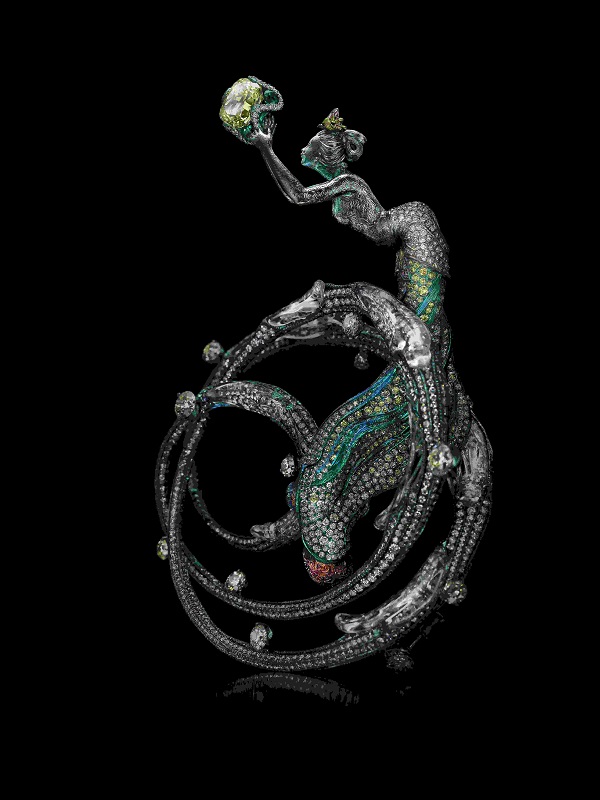 Brooch Apsara
At the panel discussion, Wallace Chan expressed, "I support that we embrace technology, but it is not necessary to place the digital world and the physical world on opposite ends of the spectrum. From a creator's point of view, I am sure that the space where the two worlds overlap lies the future of creativity." Wallace Chan at New York TEFAF panel discussion 
www.wallace-chan.com