[:en]The Annoushka space will be the largest jewellery concession within the room at 220 sq ft and will also include a 120 sq ft space dedicated to one of her guest designers, Beirut-based designer Selim Mouzannar who is famed for his cutting-edge designs featuring rose-cut diamonds.
To mark the launch, Annoushka has created two adorable 'Seafood' lockets which will be launched exclusively at the world-famous department store this November and will be available to purchase online exclusively at www.harveynichols.com until 18th November.
They will then be available from all Annoushka outlets and at www.annoushka.com from 18th November onwards.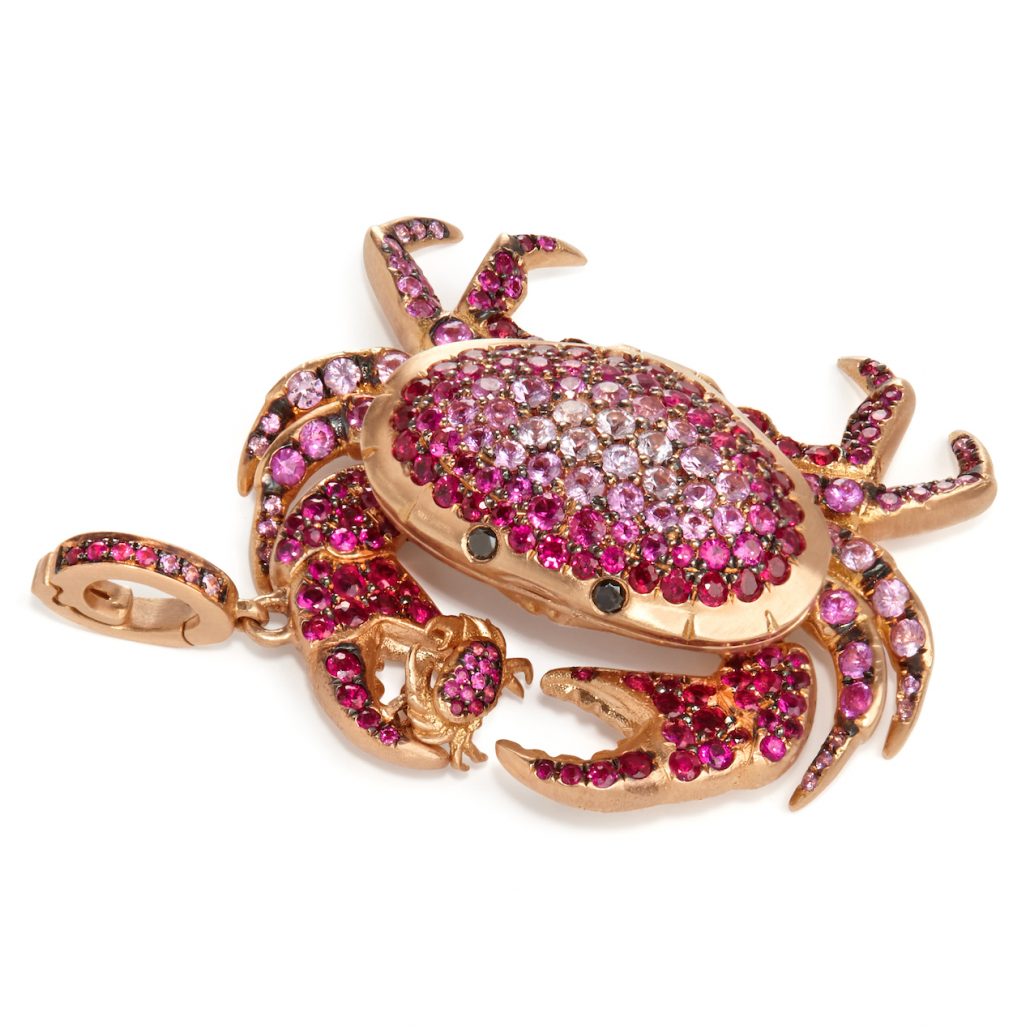 Annoushka 18ct Rose Gold & Pink Sapphire Crab Amulet


Annoushka 18ct Rose Gold, Orange Sapphire, Yellow Sapphire, Ruby & Black Diamond Lobster Amulet[:de]This November Annoushka will celebrate the launch of her newly enlarged concession with Harvey Nichols' recently refurbished Jewellery Room.[:nl]This November Annoushka will celebrate the launch of her newly enlarged concession with Harvey Nichols' recently refurbished Jewellery Room.[:zh]This November Annoushka will celebrate the launch of her newly enlarged concession with Harvey Nichols' recently refurbished Jewellery Room.[:]