[:en]The story of the Queen of Kalahari, mined in Botswana is a journey on itself. Dame Shirley Bassey surprised the audience by appearing in the stage of the theatre to perform her famous hit Diamonds are Forever. Caroline Scheufele, co-president of Chopard, joined her on stage in front of a speechless audience to thank her for her presence and performance. Christopher Waltz, Kirsten Dunst, Isabelle Huppert, Juliette Binoche, Livia Firth, Carla Bruni, Melanie Thierry along with long-time friend of the House Eva Herzigova and many more joined the Sheufele family for this exceptional evening.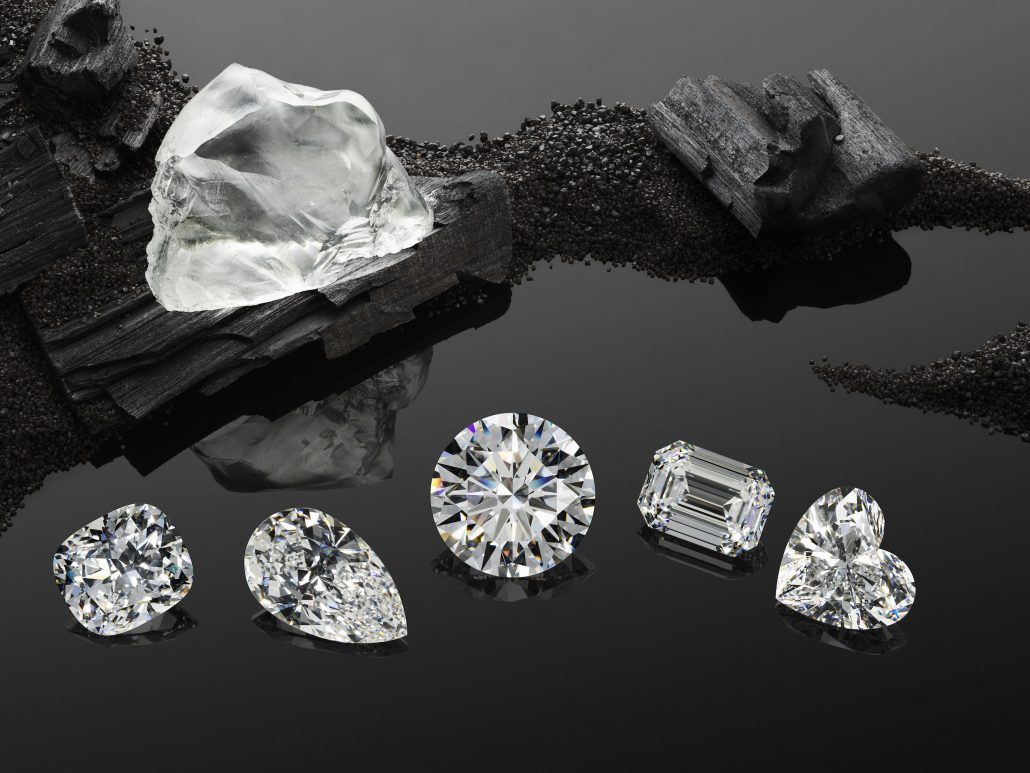 The Queen of Kalahari, an ultra rare 342-carat diamond provides the stones for the most precious jewellery set ever produced by Chopard. It was discovered in Botswana's Karowe Mine two years ago. Of all the colossal roughs discovered at Karowe, Caroline Scheufele believes hers is the purest. "I immediately sensed that this was an incredibly rare gem of exceptional beauty and purity", says Caroline Scheufele when recalling her first encounter with the diamond she named The Queen of Kalahari. The Queen of Kalahari combines D colour – the most beautiful – with grade F (Flawless) clarity. "The energy and emotional charge emanating from this gem are truly incomparable", enthuses Caroline Scheufele, who immediately travelled to the open-air Karowe mine to admire this diamond. It was love at first sight. Since then, she has personally supervised each stage in its development, like a lucky star guiding it towards its luminous interpretations and thereby giving rise to the most prestigious jewellery ever to emerge from the Chopard High Jewellery workshops.
The discovery of The Queen of Kalahari, has given rise to a set of 23 diamonds – The Garden of Kalahari – of which five weigh over 20 carats. Drawing upon the virtuosity cultivated in the field of artistic craft that has forged Chopard's reputation, six fabulous pieces of jewellery have emerged from the High Jewellery workshops of the Maison.
As a pioneer of sustainable development in jewellery, Caroline Scheufele actively encouraged the Karowe mine to join the growing number of Chopard's suppliers – covering gold, coloured gemstones and diamonds – to engage with Eco-Age's independent Green Carpet Challenge validation criteria, which mirrors best international practices in environmental and social justice.  Caroline and the owners of the Karowe mine agreed to the visit of the Eco-Age team to independently assess all elements of its mining activities. The Karowe mine is continuing in its own journey to sustainability by moving towards the fulfilment of the standards necessary to achieve the RJC certification.
And because art and cinema are inseparably bound up with Chopard's history and identity, each stage in this extraordinary adventure was filmed by Alexis Veller, so as to present it in a 55-minute docu-fiction film which was shown for the first time during the launch at the Théâtre du Chatelet in Paris.
[:]