[:en]Cover: NOOR FARES The contrasting colours of these Octahedron drop earrings pop with yellow and blackened gold set with tsavorites, sapphires, diamonds and amethysts.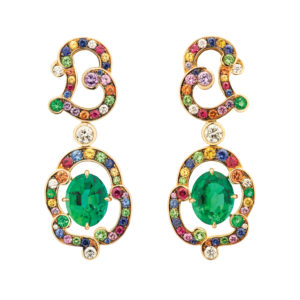 FABERGÉ These Rococo earrings each feature an oval Gemfields Zambian emerald centre stone, surrounded by round white diamonds, tsavorites, rubies, emeralds and orange, yellow, blue and pink sapphires in yellow gold.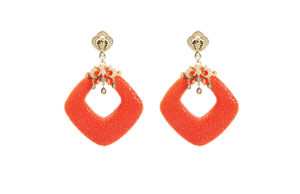 LÁTELITA  These earrings from the Medusa collection are made with vibrant stingray leather, or galuchat, and are set with coloured stones.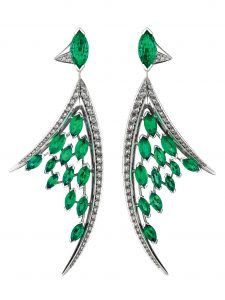 SHAUN LEANE These Aerial earrings from the London designer are made with white diamonds, white gold and exceptional Gemfields emeralds – this is truly couture jewellery at its best.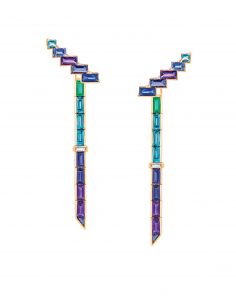 TOMASZ DONOCIK  These multi-coloured gemstone earring cuffs with a single long drop are from the designer's new Electric Night collection and pack a punch of high-voltage style.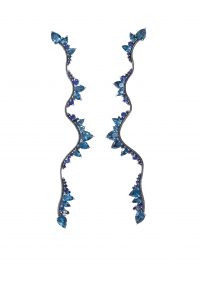 FERNANDO JORGE  Strike out with these Electric Blue Bolt earrings with sapphires and London blue topaz set in blackened gold by this exciting London-based Brazilian jewellery designer.[:]