By Sarah Carpin
Cover: ALESSIO BOSCHI White Diamonds, Pink Sapphires, Tsavorites and Green Tourmaline are set in this magnificent ring inspired by the Lotus.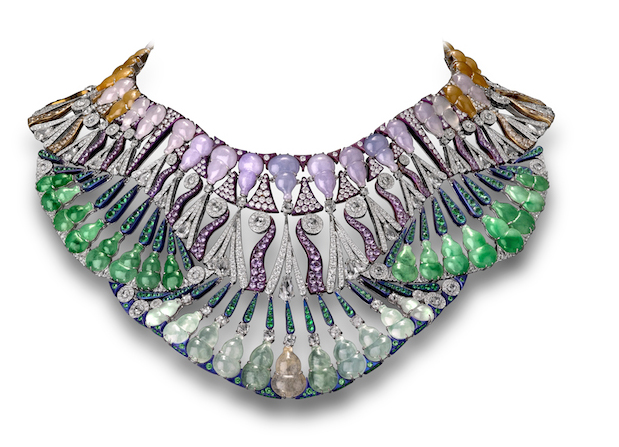 CARNET BY MICHELLE ONG One of the stars of the Masterpiece London show, this necklace is set with multiple shades of jade gourds teamed with white and brown diamonds, purple sapphires and garnet, in white gold and titanium.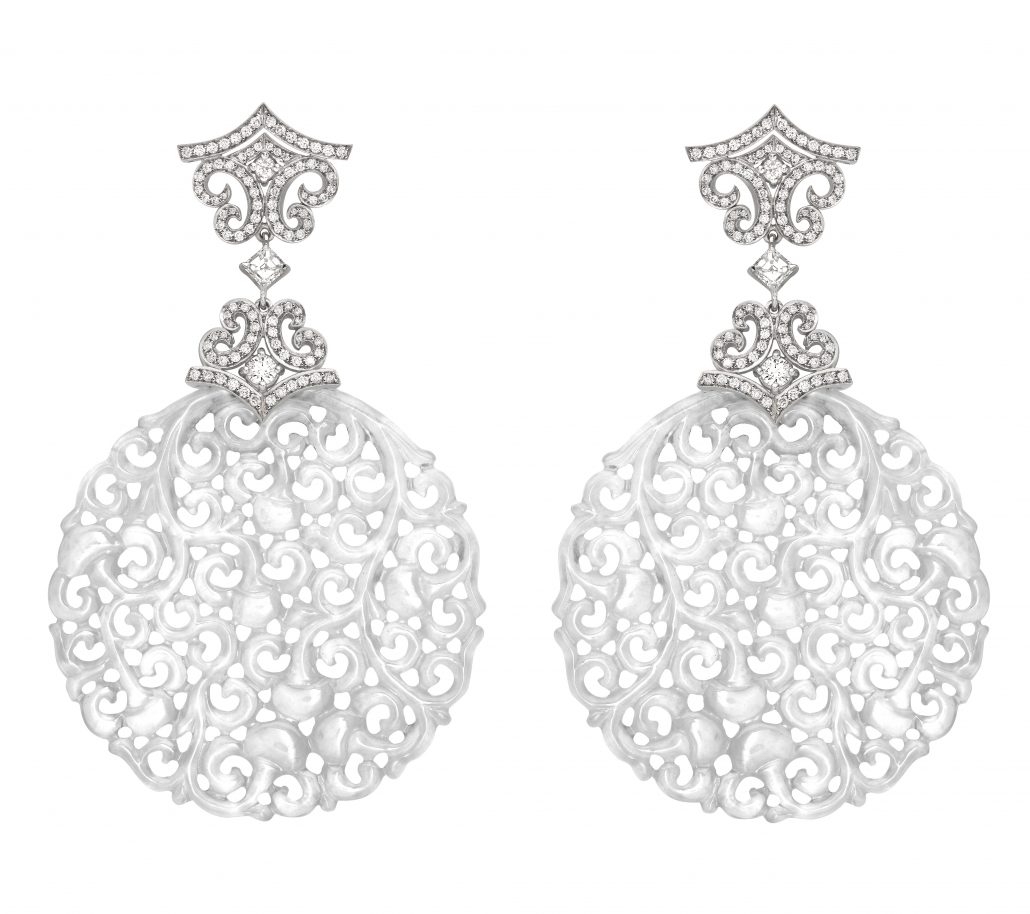 DAVID MARSHALL LONDON Intricate carved white jade is the centerpiece of these earrings, with delicate white diamonds and gold.
FEI LIU This bespoke necklace contains a rare fine quality 103ct tanzanite. A commission for one of the designer's private customers in China, it was recently on display in London.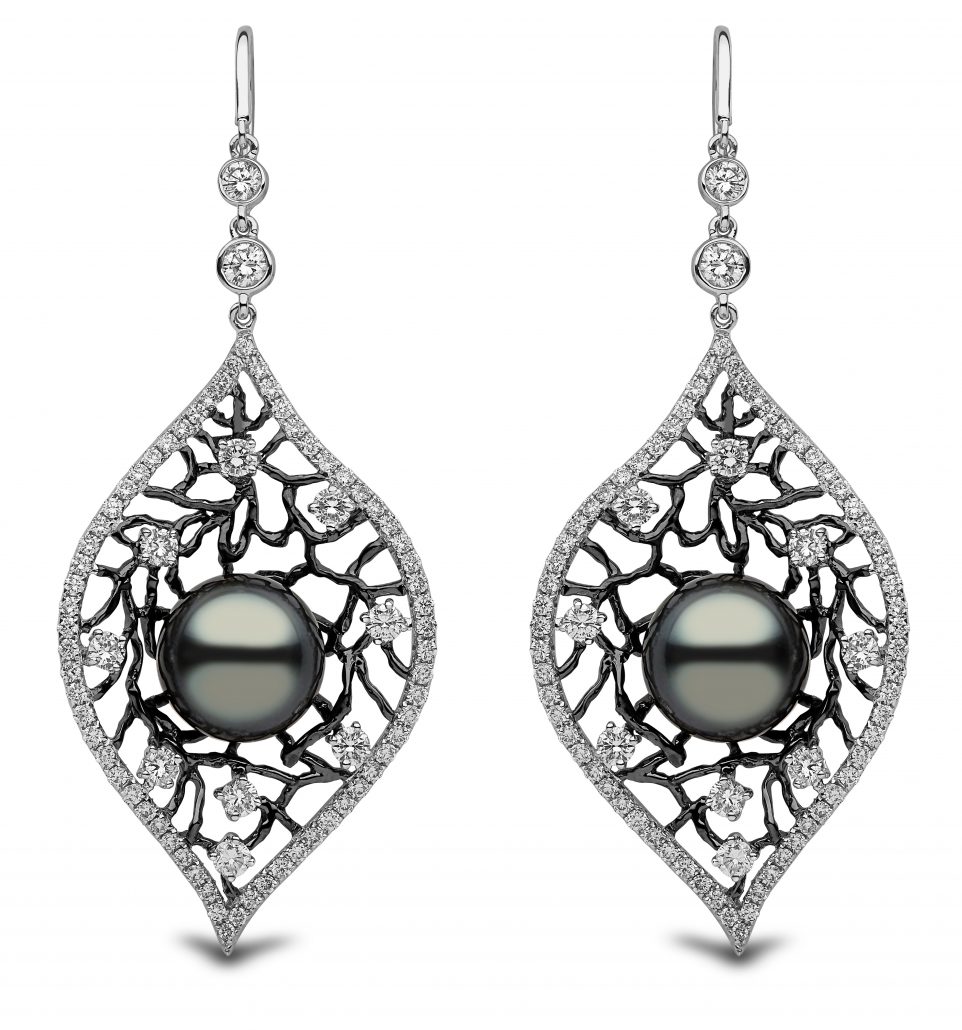 YOKO LONDON Black Tahitian pearls in blackened gold and accented with diamonds, these dramatic lattice-like earrings are inspired by Asian coral reefs.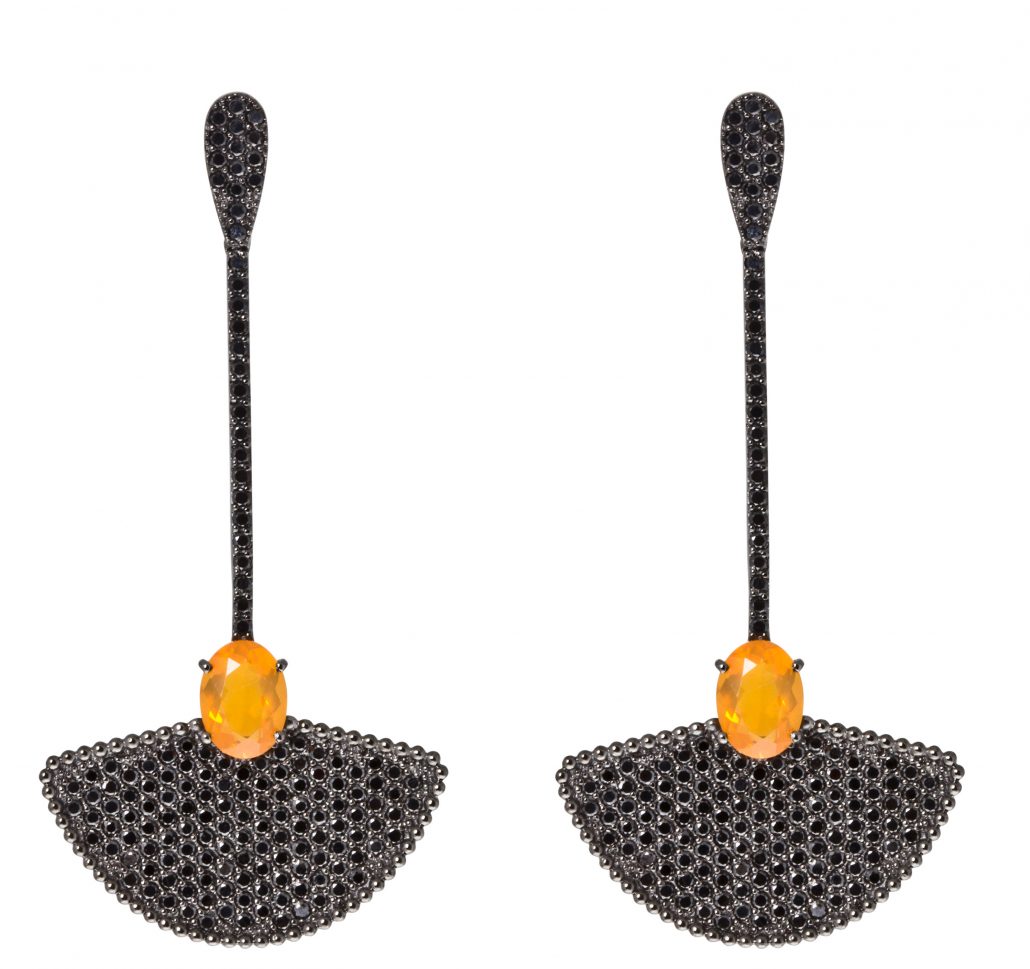 CARLA AMORIM A dramatic pairing of opals and black diamonds in a fan shaped drops.