Taiwan is an underrated tourist destination, despite the variety of attractions it offers – captivating natural scenery, a bustling metropolis of good shopping and food in its capital Taipei. Part of the reason for this is an iffy political status born of a tenuous relationship with China, which regards her as a renegade state, and a lot of cities have refused the setting up of a Taiwanese embassy, which is akin to recognising it as an independent country, out of deference to the superpower. Therefore it remains under the radar.
However, Taiwan is fast gaining recognition among a breed of travellers who like to wander off the beaten track. As wellness-focused holidays gain popularity, Taiwan is increasingly getting onto the radar for the quality of treatments in her spas, and her cuisine steeped in the tenets of oriental medicine and seasonal eating.
According to Wealth-X, a global report that compiles facts and figures on ultra-high-net-worth individuals (UHNW) with assets worth at least US$30 million, the total assets of Taiwan's UHNW currently amounts to US$205 billion, and the number of UHNW people in Taiwan will rise. And this is one high-end market that tends to stay at home to holiday, giving rise to a crop of luxury accommodation.
Foreigners have often complained that the tourist industry in Taiwan seems to cater mostly to domestic demand, as most signs and menus are written in traditional Chinese and many service staff are not comfortable speaking English. However, this is changing as luxury local establishments and top international names hire staff who speak fluent English and serve with exacting standards – a legacy of its 50-year occupation by the Japanese from 1895 to 1945. In Taiwan, you'll find the best of East and West.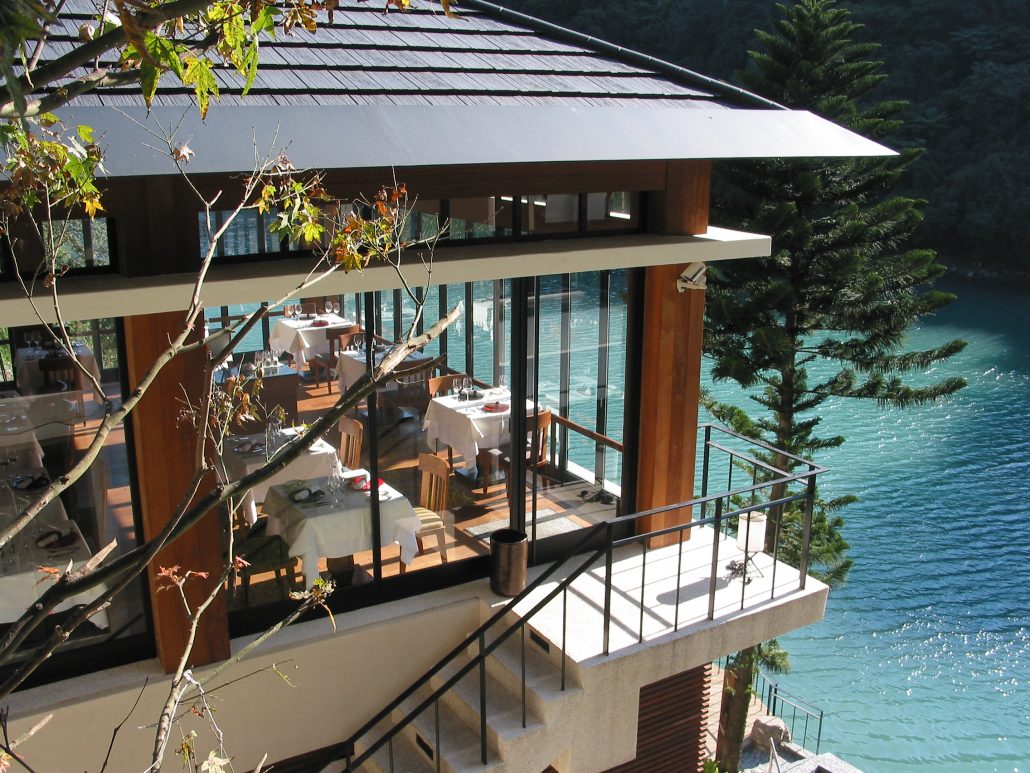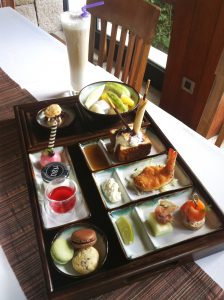 Despite the advances of modernity, and Taiwan has one of the most technologically advanced networks in the world, her people have not lost touch with traditional Oriental practices, and have incorporated them into their daily lives, such as the teachings of the Eastern Farmer's Almanac, which was invented more than 2,000 years ago and is still used by farmers in northern Asia. It splits the lunar calendar into 24 seasonal periods known as Jīe Qí and prescribes when certain crops should be planted and harvested to reap the best flavours and nutritional benefits. From this, the ancient Chinese developed a system for eating according to what their bodies need for different seasons. The Japanese have a similar ancient system.
The principles of eating seasonal yin (cooling) and yang (heat-inducing) produce is part of the Taiwanese's cultural DNA and almost every chef I spoke to in Taiwan, incorporates Jīe Qí in their cuisine. The earlier Chinese settlers in Taiwan were mostly from the Fujian province in China, though the aboriginals were in Taiwan long before them. A second wave of immigrants from various provinces in China arrived later. Different dialect groups settled in different areas, making up Taiwan's gastronomic kaleidoscope. Before this influx, various countries such as Holland, Portugal and Japan had colonised the country.
The Japanese introduced hot spring bathing and its health benefits of to the locals in Taiwan, after discovering some of the 400 geothermal sources in the country that sit on two major tectonic collision plates. A retreat at one of the 150 hot spring resorts in the country is a popular weekend activity with the locals. To extend the wellness element of such a retreat, many resorts change their menus every season, incorporating the principles of Jīe Qí and using local produce.
About 30% of Taiwan's land is arable and fertile, thanks to the geothermal sources on some of the 250 mountains in Taiwan and because of its subtropical climate, a diversity of produce thrives in the country. Chefs in Taiwan are spoilt for choice when it comes to creating interesting dishes.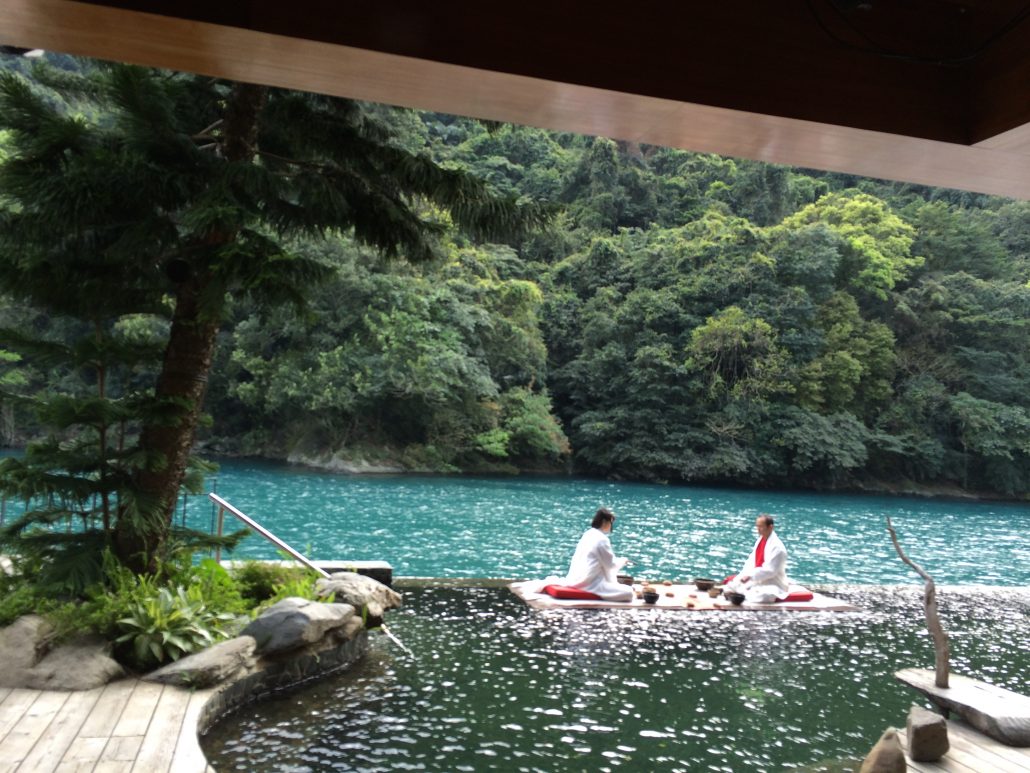 On top of these, the Taiwanese also subscribe to the Japanese concept of beauty through seeking balance in the body, that they view spa treatments as a necessity. In order to experience this all-rounded wellness holiday, I ventured to Taipei in early March as winter gave way to spring.
My first stop was Wulai in the north, 30 minutes away from Taipei by train. Constantly shrouded by mist and steam from foliage and fumaroles filled with spring water rich in sodium bicarbonate, the mountainscape of Wulai is a lush emerald canvas. The hot spring water here is rich in colourless and odourless sodium bicarbonate, and is supposed to moisturise the skin and soothe sore muscles.
To enjoy the most of this aptly named beauty spring water, I stayed at Volando Urai (volandospringpark.com.tw), where one feels transported to a lost Eden. Attention is paid to details from daily cultural performances, the placement of sculptures, and the menu which is planned according to the seasons – all with the objective of nourishing one's mind, body and soul. Every room has a hot spring tub, and if you prefer to bask in the company of nature in your birthday suit, there are al fresco pools – both unisex and single-sex.
There are two restaurants in the hotel that serve exquisite spa cuisine, one of which is Siliq, serving Chinese cuisine. However, when I visited there was a change of hands in Siliq's kitchen and I was advised to dine at ABU, which serves Western and Chinese breakfasts of light porridge with condiments to cleanse the body of toxins, and Italian fine dining at night with a menu customised by a famous local chef using the best of seasonal produce to meet the needs of a body in winter, such as keeping warm and regulating the metabolic rate, as people tend to eat more at this time when they are also less active.
At Dasha spa, a therapist will run a meridian test with you, which is based on the principles of traditional Chinese medicine, to administer the right treatment. By feeling your pulse at different chakra points with a gadget, she will tell you which organs are overworked or weak, and recommend an oil blend for your massage. My Physical and Mental Balancing treatment started with a gentle stretching exercise that the therapist took me through to loosen up my joints. I'm actually not sure what happened during the massage but it must have been gentle enough not to rouse me from a sound sleep, yet effective enough to ease the very hard knots in my back and shoulders.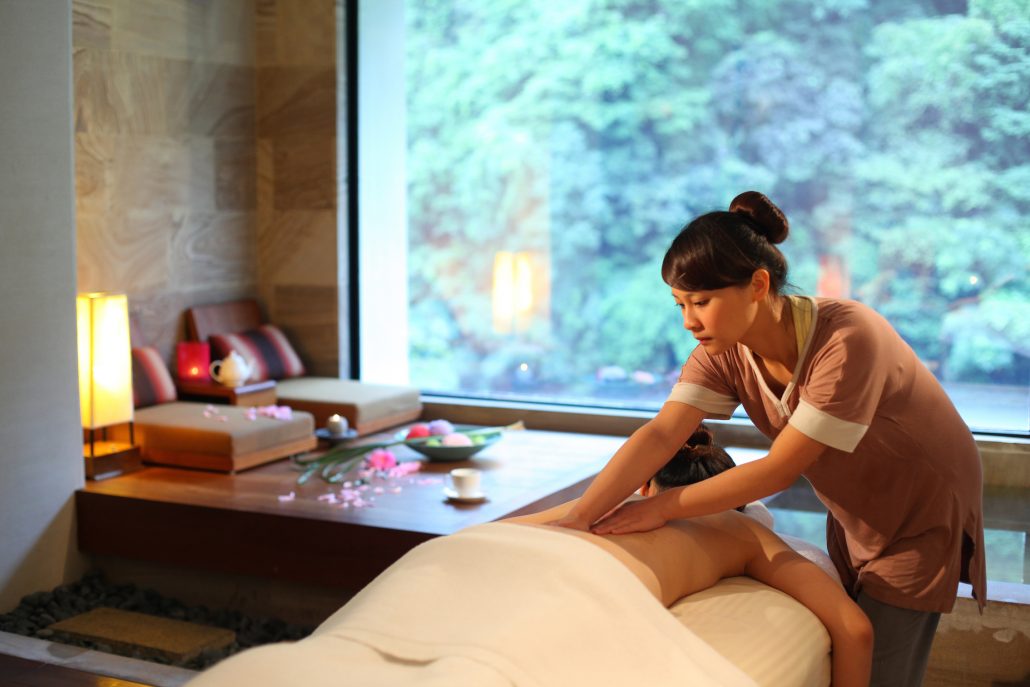 For those after a well-rounded package in a hotel, there are many options – ranging from mid-price to high-end. In the latter, there are two ends to the spectrum available for different preferences but each just as luxe. Though dining options at Shangri-la's Far Eastern Plaza Hotel (shangri-la.com), run the whole gamut from Western to Shanghainese, what's worth singling out of her gems is Japanese restaurant Ibuki by Takagi, a joint partnership with Kazuo Takagi Kazuo of two-Michelin-starred Takagi in Kyoto. Less than two years old, the restaurant is a hit with both locals and tourists for the way head chef Kudo Masakazu brings out the essence of Kyoto cuisine in the kaiseki menu with delicate seasonal flavours and exquisite presentation. In the spring menu, he showcased the colours of spring – white to illustrate melting snow, pink to the first peach blossoms, and green to herald emerging shoots. Ingredients that taste their best in the current season are procured to supply the body with the best nutrients. For example, winter bamboo shoots are simmered in dashi stock to retain the proteins and amino acids they are rich in.
W Taipei (wtaipei.com), on the other hand, is a hip hotel that's very popular with a younger cosmopolitan set, including locals. My favourite thing about W is Yen, a Cantonese restaurant helmed by the former chef of Michelin-starred Cuisine Cuisine at the Mira Hong Kong. Chef Ken Yu has revamped Yen's menu, creating a clean-tasting offering that uses Cantonese methods of stock making to draw out the wholesome flavours of fresh Taiwanese produce.
Particularly memorable is the poached luffa, wild mushrooms in supreme chicken broth – the sweetness of the golden-hued stock from the corn-fed local chicken lingered on my mind for months. During my winter visit, I sampled the starfish soup. The starfish is not meant to be eaten – it tastes brittle – and is instead used for umami flavour and detoxifying qualities. Slivers of coconut flesh are added for a light crunch and a sweet aftertaste, and to hydrate the body.
For dessert, I had red date rice cakes, which are supposed to warm the body during the transition of seasons and to nourish the kidneys, which traditional Chinese medicine practitioners believe tend to be weaker in winter.
At Away Spa, which is washed in a clean palette of whites and soft light, I was lulled into a restful recovery in the signature Away Recovery Massage, which reset my body by clearing toxins and allowed me to start on a clean slate for a new season. That night in my aptly named Fantastic Suite, I fell into the deep sleep the minute my head hit the pillow.
By Mavis Teo