[:en]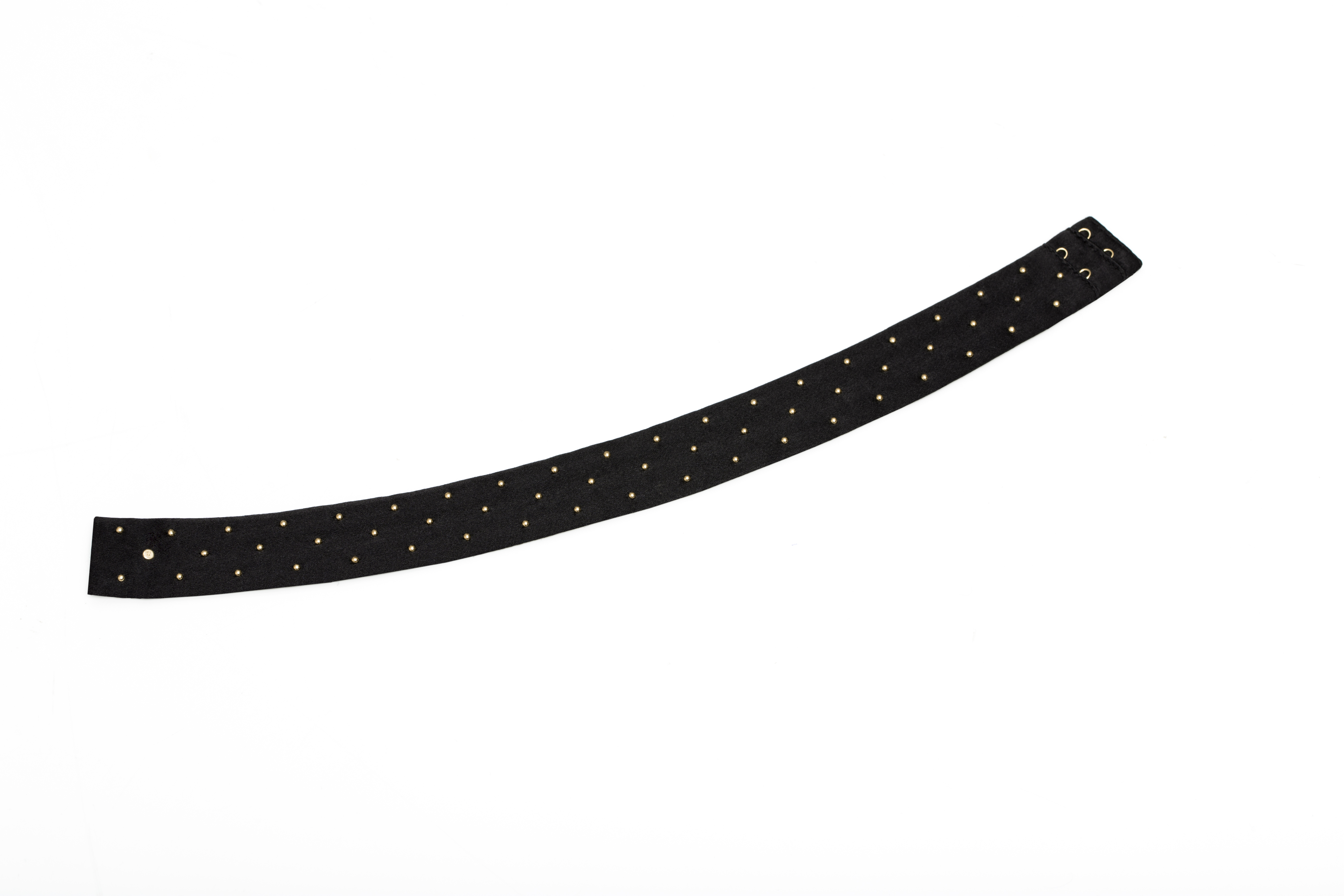 MAGDALENA FRACKOWIAK
A thick strip of luxurious black silk has been dotted with 18ct yellow gold studs to create a statement choker designed by a former fashion model.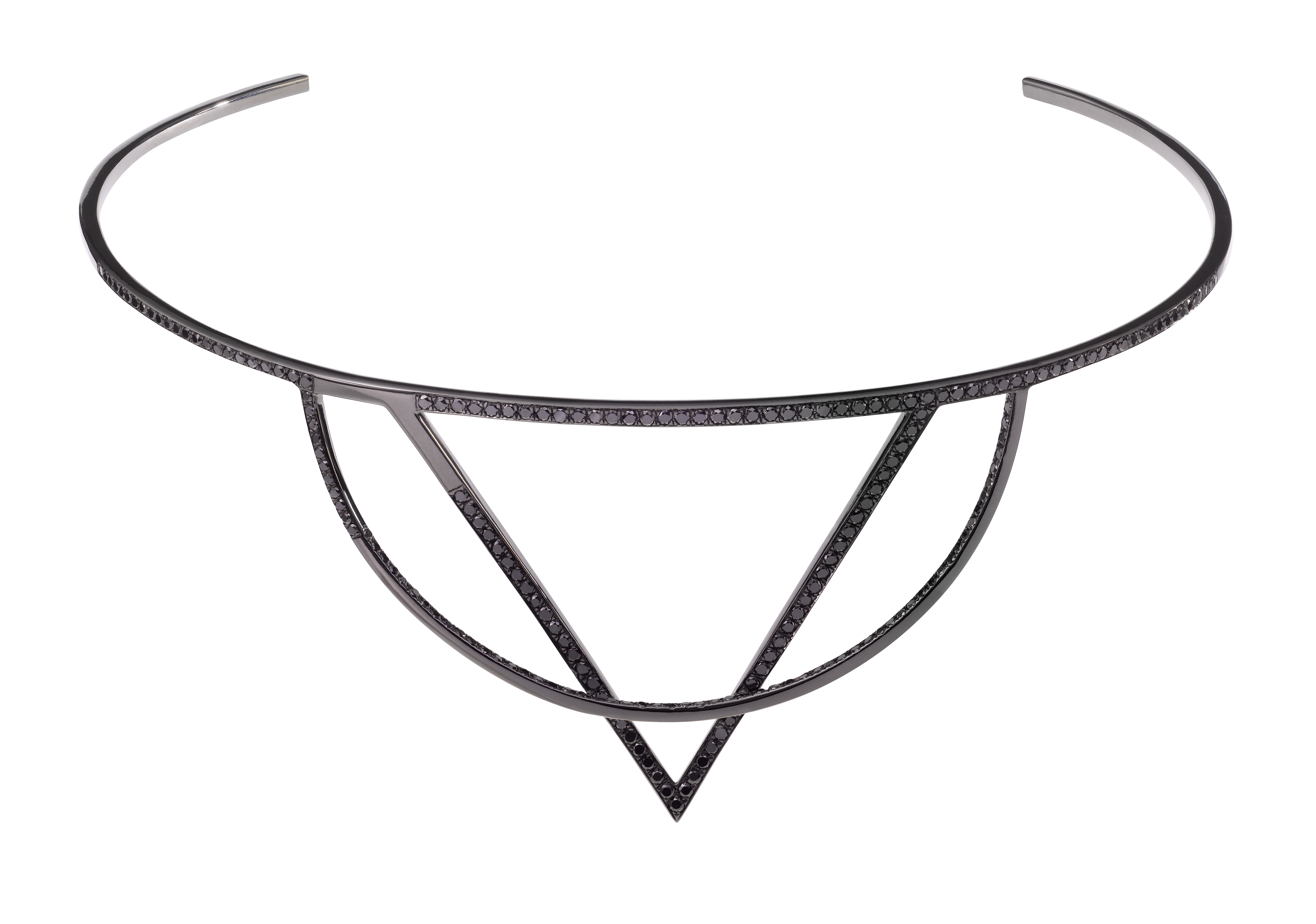 KOVA
A play between geometric lines and graphic arcs have formed the design of this monochrome choker, which has been made in black gold set with black diamonds.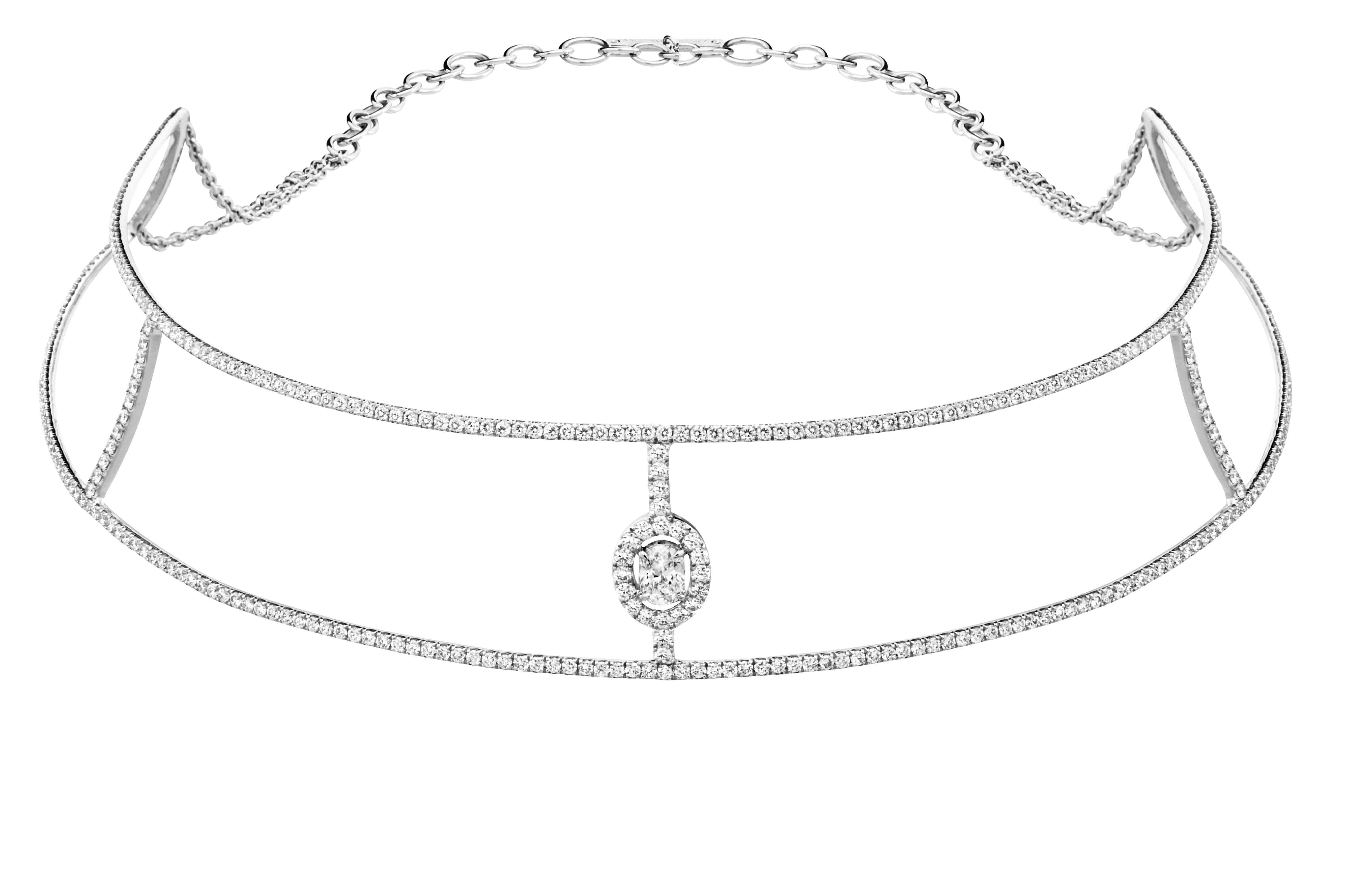 MESSIKA
Powerful women inspire the Amazone collection that this glamorous choker, with its skinny lines of diamond-set white gold and classic central cluster, is from.



NIKOS KOULIS
This choker has been fitted with diamonds and an emerald encased in glossy black enamel bezels, and leads down to long diamond-tipped lariats.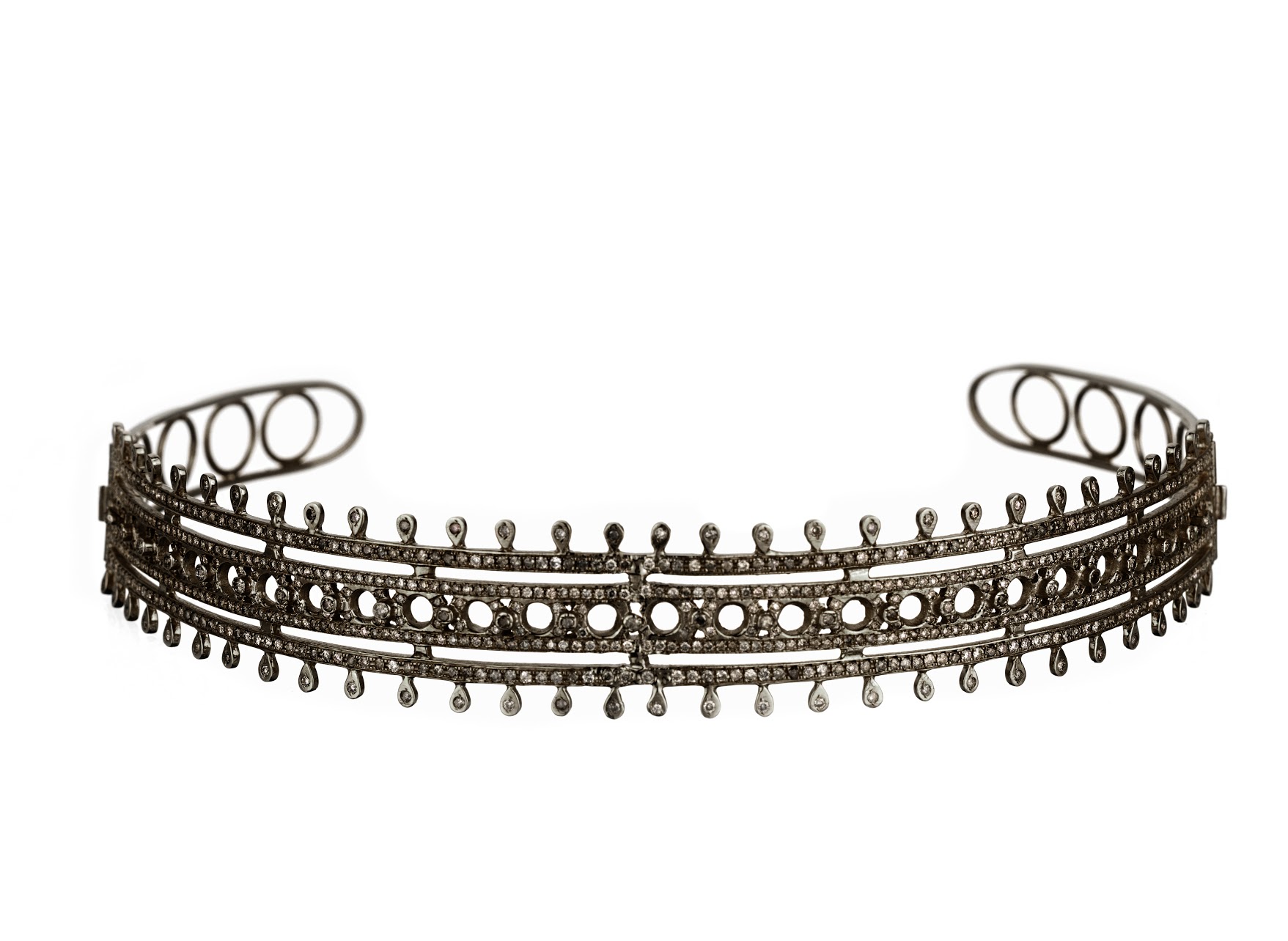 NOUDAR
This gold choker, which has been blackened with rhodium and set with tiny black diamonds, perfectly captures the grungy gothic-glamour spirit of the 90s.
By Rachael Taylor[:de]The catwalks have been crawling with 90s-inspired chokers, so stick your neck out and invest in one of these fine collars[:nl]The catwalks have been crawling with 90s-inspired chokers, so stick your neck out and invest in one of these fine collars[:zh]The catwalks have been crawling with 90s-inspired chokers, so stick your neck out and invest in one of these fine collars[:]